2nd Generation Driver Looking to Continue Father's Legacy
Skylar Robinson looks to continue father's legacy at Road Atlanta.
Augusta, Georgia, (March 28) While his classmates are at the beach or camping in the mountains during Spring break, recently turned 18 year-old Skylar Robinson will be making his "slicks and wings" debut in an F2000 car at Road Atlanta (April 11-13).
Charlie Earwood, 1924-2014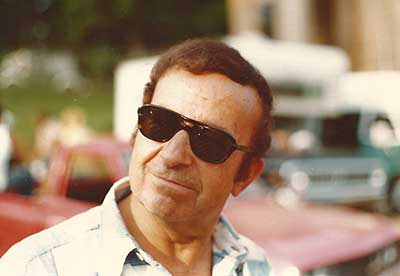 Veteran race official Charles (Charlie) Earwood passed away recently at his home in Punta Gorda, Florida. Road Atlanta fans and competitors will certainly remember Earwood, who spent a great deal of time here and officiated at literally hundreds of SCCA and IMSA events over the years. From 1987-89 he served as General Manager at Sebring Raceway, assisted by his longtime friend John Burns. His calm demeanor made him a perfect race steward, even under the most difficult circumstances. A true southern gentleman, Charlie was respected by all who had the pleasure of knowing him. Our sympathies to his wife Ann and sons Terry and Steve.
2013 Fall Newsletter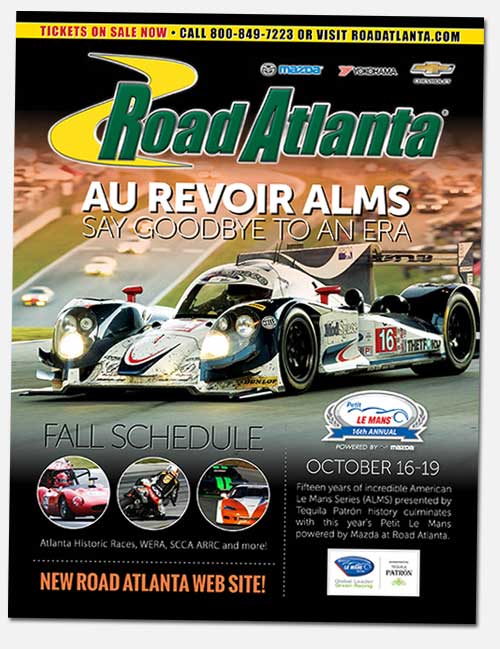 Fall means cooler weather but Road Atlanta turns up the heat with a diverse schedule of events. NASA comes to Road Atlanta Sept. 13-15, bringing with them an exciting lineup of racing activity. The HSR Atlanta Historics arrive Sept. 19-22, featuring their trademark "blast from the past" entry list of legendary vintage cars. On Oct. 4-6 the two-wheel action of WERA motorcycles comes to Road Atlanta.
The Petit Le Mans powered by Mazda, Road Atlanta's signature event, runs Oct. 16-19. This year's edition will mark the historic farewell race of the American Le Mans Series presented by Tequila Patrón. The SCCA American Road Race of Champions on Nov. 1-3 and NASA Dec. 6-8 round out the fall season.