Road Atlanta Key Part of Mazda Competition Heritage
One of the most successful manufacturers at Road Atlanta is Mazda. The Mazda RX-7 was a dominant force in IMSA sports car racing, winning numerous races and championships. But the Mazda success story began in the 1970s with the rotary powered Mazda RX-2 and RX-3 models.
Pat Bedard of Car & Driver magazine prepared a Mazda RX-2 project car for the IMSA sedan series, and its immediate success including a win at Road Atlanta in 1973 brought rules that penalized the rotary engine. Walt Bohren purchased the car and campaigned the RX-2 successfully, winning at Road Atlanta in 1976. Atlanta-based racer Jim Downing and South Carolinian Roger Mandeville were also pioneers of the Mazda rotary, winning numerous races in the 1970s.
2nd Generation Driver Looking to Continue Father's Legacy
Skylar Robinson looks to continue father's legacy at Road Atlanta.
Augusta, Georgia, (March 28) While his classmates are at the beach or camping in the mountains during Spring break, recently turned 18 year-old Skylar Robinson will be making his "slicks and wings" debut in an F2000 car at Road Atlanta (April 11-13).
Charlie Earwood, 1924-2014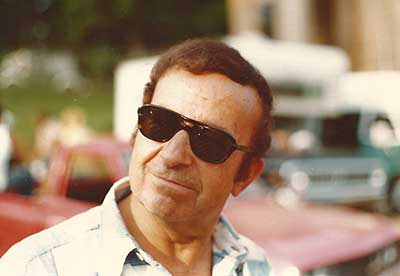 Veteran race official Charles (Charlie) Earwood passed away recently at his home in Punta Gorda, Florida. Road Atlanta fans and competitors will certainly remember Earwood, who spent a great deal of time here and officiated at literally hundreds of SCCA and IMSA events over the years. From 1987-89 he served as General Manager at Sebring Raceway, assisted by his longtime friend John Burns. His calm demeanor made him a perfect race steward, even under the most difficult circumstances. A true southern gentleman, Charlie was respected by all who had the pleasure of knowing him. Our sympathies to his wife Ann and sons Terry and Steve.