Details

Category: Motul Petit Le Mans
Created: Thursday, October 10 2013 16:16

10

Oct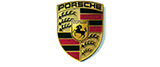 While other manufacturers lay claim to a philosophy of motorsport competition, only one was created in the crucible of the sport's most daunting motorsports events from Le Mans, Sebring and Daytona to Monaco, Monte Carlo and Paris-Dakar. Victories have also been regular here at Road Atlanta and in the Petit Le Mans. Since the first Type 356 Cabrio, Porsche No. 1, rolled out of the Ferdinand and Ferry Porsche's early headquarters in Austria and on its way to victory, Porsche has been making headlines in newspapers, on radio broadcasts and television, now on web sites and even Twitter. Motorsports is in Porsche's DNA.