Spot Light: From the Fans
Details

Written by Stephanie Cogbill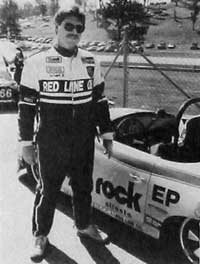 All throughout my life I have been a part of a racing family. My father grew up racing and started through his father's racing. My mother raced dirt bikes and my brother went to the SCCA racing school when he was at a young age. I have not obtained my racing license yet, but I hope to have some stories of my own one day and to follow in the rather large racing shoes of my father.
My father's racing prime time was at a time when I was either not conceived yet or too young to understand. However, I have heard countless stories of his achievements and rough crashes! I have seen so many photographs and articles of his racing time and throughout his racing pictures I have seen how Road Atlanta has transformed over the years. It has gone from just a track with no billboards and just people racing for fun and no big events going on, to seeing what Road Atlanta has become today.
I was able to watch my father race in his buddies Porsche 914/6 a few times at the HSR Walter Mitty. When you have someone of your family racing it's much more rewarding to watch, because after an accomplishment, you are much more proud of that person. I am so proud of my father for all his racing achievements and as a father. I hope he is able to continue racing until his quite old age, and in a Porsche of course :) I love you dad. Let's go racing!