Motul Renews Partnership with Michelin Raceway Road Atlanta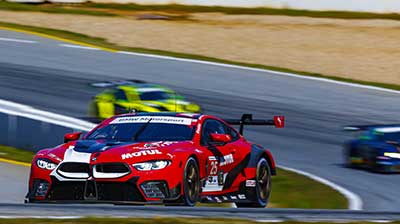 Motul will remain the title sponsor of the famed 10-hour Motul Petit Le Mans, as the motor oil brand and Michelin Raceway Road Atlanta announced today a multi-year partnership renewal.
Motul and Michelin Raceway Road Atlanta first partnered in 2017, when Motul became the first-ever entitlement partner of the world-renowned endurance race. As part of the partnership renewal, Motul will also retain its title as the Official Lubricant Partner of Michelin Raceway Road Atlanta and Motul Petit Le Mans.
Motul and Motul Petit Le Mans both have deep-rooted connections to the legendary 24 Hours of Le Mans in France, arguably the most famous endurance race in the world, which has run nearly every year since 1923. The 10-hour Motul Petit Le Mans was created in homage to the French endurance classic, and Motul has strong ties to the race through a 60-year premium partnership.
Next year marks the 25th anniversary of Motul Petit Le Mans, which will be a celebration of the history of the race, its heritage from the 24 Hours of Le Mans, and the partnerships that have developed over the years. Motul has played a prominent role in each of these aspects and with the partnership extension, it will continue to be a part of the legacy.
The multi-year sponsorship extension also includes prominent trackside and facility-wide Motul-branded signage, as well as display and hospitality activation for various events at the racetrack throughout the year.
"The last four years of our partnership with IMSA and Michelin Raceway has been extremely successful and has significantly contributed to growth in consumer awareness of the Motul brand among race enthusiasts," said Nolan Browning, Marketing Director for Motul USA. "IMSA continues to serve as a cornerstone in our road to market strategy with Motul Petit Le Mans serving as our largest activation of the year. We are excited to renew and expand our partnership as we look to the future."
The 24th Annual Motul Petit Le Mans, which runs this Saturday, November 13th, is the final race and championship decider for the IMSA WeatherTech SportsCar Championship. As part of a joint announcement, Motul has also extended their existing partnership with IMSA and will continue to serve as the Official Motor Oil of the IMSA WeatherTech SportsCar Championship.
"Motul has been a cornerstone partner of Michelin Raceway Road Atlanta since 2017, and we're proud to continue that relationship to 2022 and beyond," said Rick Humphrey, President and General Manager of Michelin Raceway. "Motul is a truly international brand that contributes to the historic reputation of both Motul Petit Le Mans and our facility and we're glad to get to share their brand with our annual and event-specific clientele."
---
ABOUT MOTUL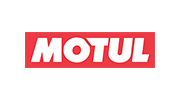 Founded in 1853, Motul is a world-class French company specializing in the formulation, production and distribution of high-tech engine lubricants. In 1989, Motul entered the US market as Motul USA, where it has become well-known for its motorsports-derived automotive and powersports products. Motul also serves heavy-duty industries through its MotulTech division.
Recognized as an innovator of lubrication technologies for more than 150 years, Motul is regarded for its quality, competition-proven products. With the release of 300V in 1971, Motul became the first lubricant manufacturer to formulate a 100% synthetic engine lubricant using esters technology.
Motul is a partner to numerous manufacturers and racing teams with the goal of furthering its technological developments in motorsports. It has invested in international competitions, serving as an official supplier for teams in road racing, trials, enduro, endurance, Superbike, Supercross, Rallycross, World GT1, 24 Hours of Le Mans (cars and motorcycles), 24 Hours of Spa, Le Mans Series, Andros Trophy, Paris-Dakar, 8 Hours of Suzuka, Bol d'Or and the Daytona 200-mile motorcycle race.