Porsche Carrera Cup Expands to Tripleheaders at Indy, Michelin Raceway Road Atlanta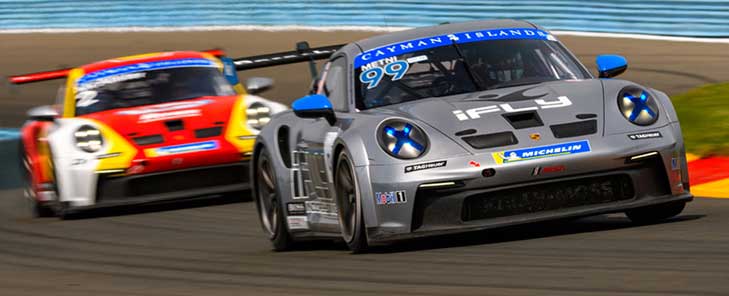 Adding a Race at Each Venue Rounds out the 16-Race Inaugural Season
Porsche Carrera Cup North America Presented by the Cayman Islands announced Tuesday that the single-make series that debuted this year will conduct a pair of tripleheader rounds to complete its 2021 schedule.
The first three-race weekend will take place during the Porsche SportsCar Together Festival at Indianapolis Motor Speedway from Sept. 10-12. Following a traditional doubleheader weekend at VIRginia International Raceway from Oct. 6-9, the series will finish its inaugural season with three races at Michelin Raceway Road Atlanta on Nov. 11-12 as part of Motul Petit Le Mans weekend.
The approval of these races confirms the final schedule for the series that uses the Porsche 911 GT3 Cup race car in the development of driver, team and partner talent on the Porsche Motorsport Pyramid North America. Expanding the weekends at Indianapolis and Michelin Raceway from two to three races each makes up for events scheduled in Canada that were canceled due to pandemic travel restrictions. It allows Porsche Carrera Cup North America to fulfill its 16-race season commitment.