Details

Category: Motul Petit Le Mans
Published: Wednesday, September 27 2017 11:57
BRASELTON, Ga. (Sept. 27, 2017) –  Road Atlanta has a new long-term partner in FOX Factory Holding Corp. (FOX), a ride dynamics company, as announced by track officials.
FOX comes to Road Atlanta in the midst of final preparations for the 20th Anniversary Motul Petit Le Mans weekend, October 4 through 7, of which FOX will play a major role. FOX has taken over the entitlement sponsorship of the Friday race during Motul Petit Le Mans weekend, which takes on the new title of FOX Factory 120. This 120-minute race features the Continental Tire SportsCar Challenge teams and is the big lead up to the 10-hour Motul Petit Le Mans on Saturday, October 7.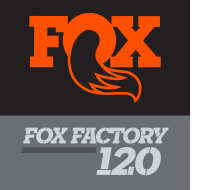 In addition to becoming the new entitlement partner of the FOX Factory 120, FOX also serves as the new title sponsor for the two new trails on the western edge of the Road Atlanta property. These trails will now be known as the FOX Race Face XC Course at Road Atlanta and the FOX Off-Road Proving Grounds at Road Atlanta.
The FOX Race Face XC Course is a challenging 4.6-mile mountain bike course that follows a newly-cleared path through the woods and occasionally crosses with the 2.4-mile off-road course, which has recently been completed. These projects have taken many hundreds of hours of manpower from both the Road Atlanta maintenance and operations staffs and volunteers from the community to carve the courses. The FOX Off-Road Proving Grounds present a new opportunity for OEMs to test new vehicles, off-road equipment and more.  
FOX plans to not only utilize the mountain bike and off-road courses, but will also rely on the established 2.54-mile road course for a number of events and tests throughout the year.
"We are very excited to partner with Road Atlanta on all three of their racing venues. Their facilities are world class, offering on-road, off-road, and mountain bike courses, making it a great fit for both Road Atlanta and FOX," stated Larry L. Enterline, FOX's Chief Executive Officer. "We will utilize track days on all three courses to further expand our R&D and product development efforts for many of the markets we serve as well as have a strong brand presence at select events during the year."
"Road Atlanta is the perfect destination for racing fans from all ends of the spectrum, so there's no better place for FOX to show off their impressive line," said Geoff Lee, president and general manager at Road Atlanta. "Road Atlanta has built new courses for two wheels and four on the property, which will make spectacular testing grounds for FOX, as well as get their branding out to adventurers taking part in these new trails. We are excited to expand into new avenues here at the track and are thrilled to have FOX along for the ride."
The FOX Factory 120 begins at 1:50 p.m. EST on Friday, October 6 as part of the 20th Anniversary Motul Petit Le Mans championship weekend.
ABOUT FOX FACTORY HOLDING CORP. (NASDAQ: FOXF)
Headquartered in Scotts Valley, CA, Fox Factory Holding Corp. ("FOX") designs and manufactures performance-defining ride dynamics products primarily for bicycles, on-road and off-road vehicles and trucks, side-by-side vehicles, all-terrain vehicles, snowmobiles, specialty vehicles and applications, and motorcycles. FOX is a direct supplier to leading power vehicle original equipment manufacturers ("OEMs"). Additionally, the Company supplies top bicycle OEMs and their contract manufacturers, and provides aftermarket products to retailers and distributors.
FOX is a registered trademark of Fox Factory, Inc. NASDAQ Global Select Market is a registered trademark of The NASDAQ OMX Group, Inc. All rights reserved.
ABOUT ROAD ATLANTA
Road Atlanta opened in 1970 and is recognized as one of the finest road racing circuits in North America. Located less than an hour north of downtown Atlanta, the track hosts several major events during the year including the world-famous Motul Petit Le Mans, Drift Atlanta presented by Papa John's, The Mitty vintage classic, MotoAmerica superbike event and numerous club and corporate events.
Contact:
Kelsi Nilsson
Manager of Public Relations and Marketing, Road Atlanta

770.967.6143


5300 Winder Hwy Braselton, GA 30517
Office 770-967-7207 | Fax 770-967-2668
www.roadatlanta.com