The Le Mans 24 Hours The pinnacle of worldwide endurance racing!
Details

Published: Friday, June 06 2014 13:18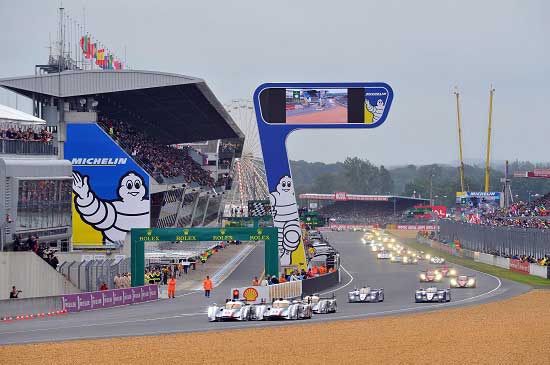 The Le Mans 24 Hours (14-15 June) is the highpoint of the worldwide endurance racing season, and as such is at the summit of the Automobile Club de l'Ouest's endurance pyramid! It is the race that the all the teams from the five continents dream of winning.
Since 1999 and the creation of the American Le Mans Series (ALMS), the Automobile Club de l'Ouest has patiently built the world endurance pyramid. Its base is the continental series: the Tudor United Sportscar Championship born of the merger between the ALMS and Grand-Am in North America having its first season this year, the European Le Mans Series launched in 2004 and the Asian Le Mans Series entering its second year in 2014. Above these is the FIA World Endurance Championship. And the jewel in the crown of this ensemble is the Le Mans 24 Hours, which all the entrants in the different series run under the Le Mans label aspire to take part in and to win. At the end of each of the continental series championships, the best teams are invited to race in the Le Mans 24 Hours, an invitation that is eagerly sought after while all the entries in the world endurance championship are automatically accepted.
Read More