Details

Category: Road Atlanta
Published: Wednesday, September 11 2013 17:32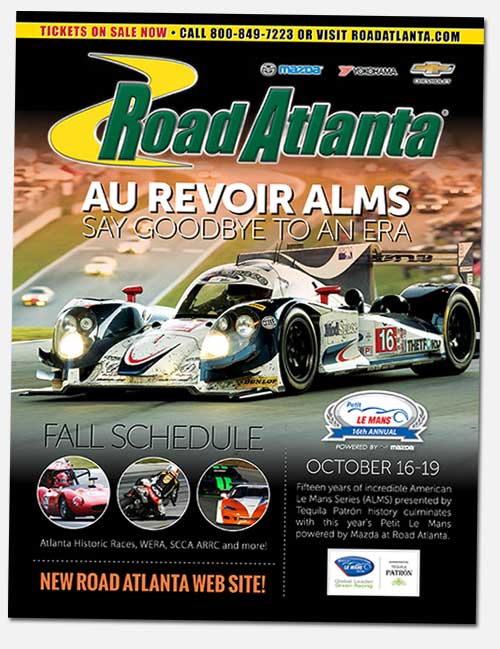 Fall means cooler weather but Road Atlanta turns up the heat with a diverse schedule of events. NASA comes to Road Atlanta Sept. 13-15, bringing with them an exciting lineup of racing activity. The HSR Atlanta Historics arrive Sept. 19-22, featuring their trademark "blast from the past" entry list of legendary vintage cars. On Oct. 4-6 the two-wheel action of WERA motorcycles comes to Road Atlanta.
The Petit Le Mans powered by Mazda, Road Atlanta's signature event, runs Oct. 16-19. This year's edition will mark the historic farewell race of the American Le Mans Series presented by Tequila Patrón. The SCCA American Road Race of Champions on Nov. 1-3 and NASA Dec. 6-8 round out the fall season.
View Online (Requires Flash plug-in)