Details

Category: Road Atlanta
Published: Wednesday, February 22 2017 15:39
BRASELTON, Ga. – Chevrolet returns as Official Vehicle and the Official Truck of Road Atlanta for 2017 and beyond.

Chevrolet, who has been a loyal partner of Road Atlanta for many years, has used the race track as both a testing ground for its race programs and a captive audience for potential consumers. Chevrolet's activation at the 750-acre facility will include year-round signage, hospitality, product displays, a Corvette Corral at the Motul Petit Le Mans and more.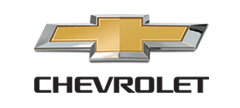 "We are thrilled to continue our partnership with Road Atlanta," said Michael Stouffer, Chevrolet Motorsports Marketing Manager for Sportscar Racing. "This partnership provides Chevrolet the opportunity to showcase our products, and connect with current and prospective customers in exciting and engaging ways throughout the year."
In almost 20 years of competing at Petit Le Mans, Chevrolet has walked away with eight GT class wins and has finished on the podium a further six times. Since the Corvette Daytona Prototype began racing at Petit Le Mans in 2014, Chevrolet has also tallied an overall win in the Prototype class in 2014 and a Prototype win in 2015.
"Chevrolet has been one of Road Atlanta's most ardent supporters over the years," said Road Atlanta president and general manager, Geoff Lee. "We're thrilled to have them join us again for our season-long schedule of events as an annual partner. Chevrolet has proven time and time again that they are a dominant force in the racing world, and we're happy to continue to showcase their brand, their vehicles and their race craft here at the track."
ABOUT CHEVROLET

Founded in 1911 in Detroit, Chevrolet is now one of the world's largest car brands, doing business in more than 115 countries and selling more than 4.0 million cars and trucks a year. Chevrolet provides customers with fuel-efficient vehicles that feature engaging performance, design that makes the heart beat, passive and active safety features and easy-to-use technology, all at a value. More information on Chevrolet models can be found at
www.chevrolet.com
.
ABOUT ROAD ATLANTA
Road Atlanta opened in 1970 and is recognized as one of the finest road racing circuits in North America. Located less than an hour north of downtown Atlanta, the track hosts several major events during the year including the world-famous Petit Le Mans, Drift Atlanta, The Mitty vintage classic, MotoAmerica superbike event and numerous club and corporate events.
---