Details

Category: Road Atlanta
Published: Monday, November 20 2017 14:55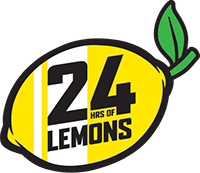 At the first 24 Hours of Lemons in '06, most drivers were guys who'd been too slow, too cheap, or too chicken to try "real" racing before.
In other words, typical gearheads.
That included series creator Jay Lamm, a longtime auto journalist who loved the idea of racing but hated the seemingly endless costs, hassles, and bad vibes that came with getting started. So Jay created a just-for-fun endurance roadracing series that limited car values to $500 or less, let folks go wheel-to-wheel just on their street license, and pushed away the aggro fun-spoilers with rules like Lemons 2.4, one that specifically prohibits whiners.
Logic says that you can't get much car for $500, and Lamm figured that first race might end up as a full-field DNF within the hour. But it turned out those junkheaps are tougher than that, and now 24 Hours of Lemons is the biggest endurance-race series in the world. Some 9000 drivers participate in its 20-25 nationwide enduros each year—since 2015, Lemons has also held international races in Australia and New Zealand.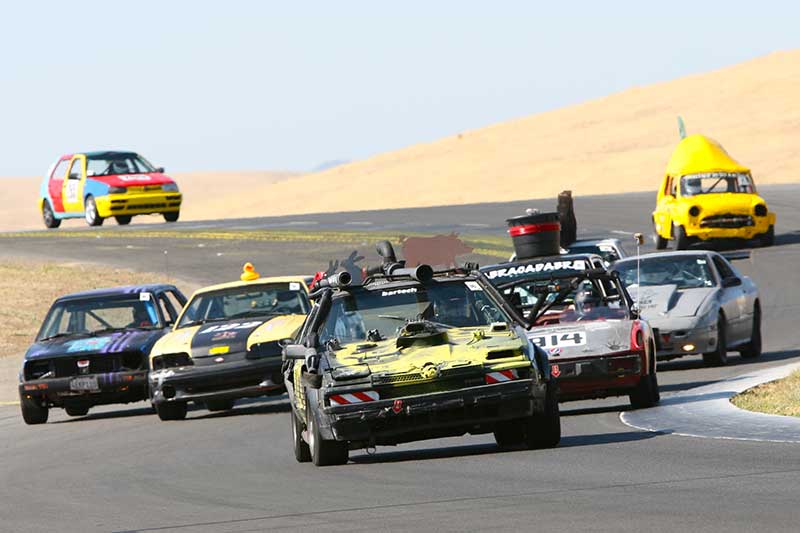 Since racing always breeds cheaters, each Lemons event also gets a panel of ill-tempered judges enforcing the $500 limit. During these pre-race BS Inspections, hardware is scrutinized, Craigslist printouts are studied, and receipts are checked for signs of forgery. Safety items like brakes and the mandatory full cage and race seat don't count, but if the judges don't buy your story on everything else, they hit you with negative penalty laps. At a recent NHMS race, one crew with a particularly bogus story (about buying their car from a junkyard that they happened to own) started 20,000 laps in arrears. A brilliant and hard-fought weekend brought them to -19,438 laps at the checker on Sunday, a finish they wildly celebrated.
What's a good Lemons car? Everything from stretch limos and junked Maseratis to sturdy Toyotas, beaten-down BMWs, and butt-wagging Mustangs are common. (Since many races sell out well in advance, weird cars and funny team themes give crews an inside track on making the grid.) The drivers are equally varied—one recent team featured three racetrack first-timers plus a former Indy 500 winner.
What else makes Lemons different? The fact that even though it's real racing, (many events end with the top three cars slugging it out on the same lap), this series is all about fun and camaraderie, not about fights and comparing anatomy. As one ALMS pro who sneaks Lemons weekends in on the side said, "This really makes racing fun again." As if tossing a car around a racetrack ought to be anything else.
For schedules, rules, and entry forms, see www.24HoursofLemons.com.