Details

Category: Road Atlanta
Published: Friday, March 23 2018 10:12
After a successful conclusion to the 2017 season, FOX Factory has once again partnered with Road Atlanta for the FOX Factory 120 race during Motul Petit Le Mans weekend, Oct. 10-13.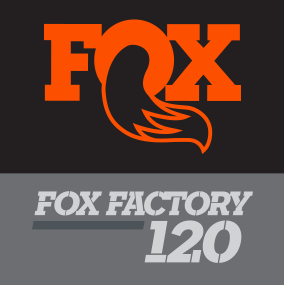 FOX Factory signed on in late 2017 as an official track sponsor, securing entitlement rights to the Friday race of the Motul Petit Le Mans weekend and as an official partner of Motul Petit Le Mans. This Friday race is a 120-minute wheel-to-wheel showdown featuring the IMSA Continental Tire SportsCar Challenge, a feature series that supports the IMSA WeatherTech SportsCar Challenge. Again in 2018, the FOX Factory 120 entitlement partner will experience the benefits of being associated with such a prestigious and thrilling race, which is a fan-favorite during the larger Motul Petit Le Mans event.
In addition to FOX Factory re-signing as the title sponsor for the Friday race leading up to the 10-hour Motul Petit Le Mans on Saturday, FOX factory remains the naming sponsor of the two multi-purpose off-road courses within the Road Atlanta property, made for both two wheels and four. The recently-completed 4.6-mile FOX Race Face XC Course for mountain bike events and the 2.4-mile FOX Off-Road Proving Grounds will serve as a home for OEMs, community partners and more to test their skills and equipment on either of the challenging trails.
"We are very excited to once again partner with Road Atlanta in 2018 to sponsor the FOX Factory 120," stated Larry L. Enterline, FOX's chief executive officer. "This marks our second year sponsoring the Friday, 120-minute race. Our ongoing relationship with Road Atlanta as the title sponsor for their two off-road courses and mountain bike XC course has proven to be beneficial as we continue to expand our R&D and product development efforts for many of the markets we serve, as well as have a strong brand presence at select events during the year."
"Road Atlanta is proud to continue its partnership with FOX yet again for the 2018 FOX Factory 120," said Geoff Lee, president and general manager at Road Atlanta. "Our established relationship with FOX as the title sponsor for our two off-road courses on property has been a great fit as we continue to build the momentum there. With their multi-year presence on those courses, as well as the continuance of their name on the Friday race of the world-famous Motul Petit Le Mans weekend, we are eager to provide increased opportunities for the FOX Factory brand to interact with our avid fan base."
The FOX Factory 120 takes place on Friday, Oct. 12 as part of the 21st Annual Motul Petit Le Mans championship weekend.  
ABOUT FOX FACTORY HOLDING CORP. (NASDAQ: FOXF)
Headquartered in Scotts Valley, CA, Fox Factory Holding Corp. ("FOX") designs and manufactures performance-defining ride dynamics products primarily for bicycles, on-road and off-road vehicles and trucks, side-by-side vehicles, all-terrain vehicles, snowmobiles, specialty vehicles and applications, and motorcycles. FOX is a direct supplier to leading power vehicle original equipment manufacturers ("OEMs"). Additionally, the Company supplies top bicycle OEMs and their contract manufacturers, and provides aftermarket products to retailers and distributors.
FOX is a registered trademark of Fox Factory, Inc. NASDAQ Global Select Market is a registered trademark of The NASDAQ OMX Group, Inc. All rights reserved.