Wood Brothers Named Grand Marshals of 45th HSR Mitty at Michelin Raceway Road Atlanta, April 28 - 30
Legendary Wood Brothers Racing Family Presides Over 45th
HSR Mitty Celebrating NASCAR's 75th Anniversary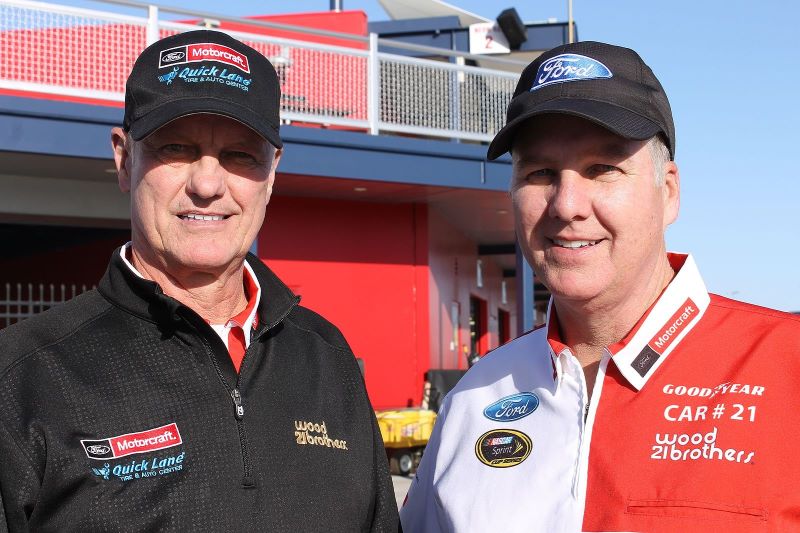 Historic Sportscar Racing (HSR) honors NASCAR's 75th Anniversary at this month's milestone 45th HSR Mitty at Michelin Raceway Road Atlanta (MRRA) and one of the most famous names and families in all of American motorsports is joining the celebration. Officials from HSR and MRRA announced today that the legendary Wood Brothers Racing family will serve as the Grand Marshals for this year's Mitty, which features Historic Stock Cars at the 45th running of HSR's oldest race, April 28 - 30. Race tickets are available now at www.RoadAtlanta.com.
Founded in 1948, NASCAR marks its 75th season in 2023, and the Mitty will be just one part of the year-long NASCAR 75 celebration. Now, with the Wood Brothers presiding over the blockbuster race weekend, interest from additional fans and competitors wanting to both attend and participate in the 45th HSR Mitty will surely be bolstered.
"It is an incredible honor to have the Wood Brothers join us as the Grand Marshals of our milestone 45th HSR Mitty at Michelin Raceway Road Atlanta," said HSR President David Hinton. "Wood Brothers Racing has been in existence nearly as long as NASCAR itself, and we can't think of a better choice for Grand Marshal of the 45th Mitty than this family owned and operated team that has raced continuously for more than 70 years. Their presence as they preside over the 45th Mitty will put the crowning touch on a race weekend that will be one of the most memorable in HSR history."
Founded and established over 70 years ago by Glen Wood, who partnered with his youngest brother Leonard Wood (pictured below, left top and bottom) from the team's inception, Wood Brothers Racing holds the Guinness World Record for the longest active NASCAR racing team. Wood Brothers Racing is the oldest continuously operating NASCAR Cup Series team and has won races in seven decades, including the team's 99th and most recent victory at Pocono in 2017 with Ryan Blaney.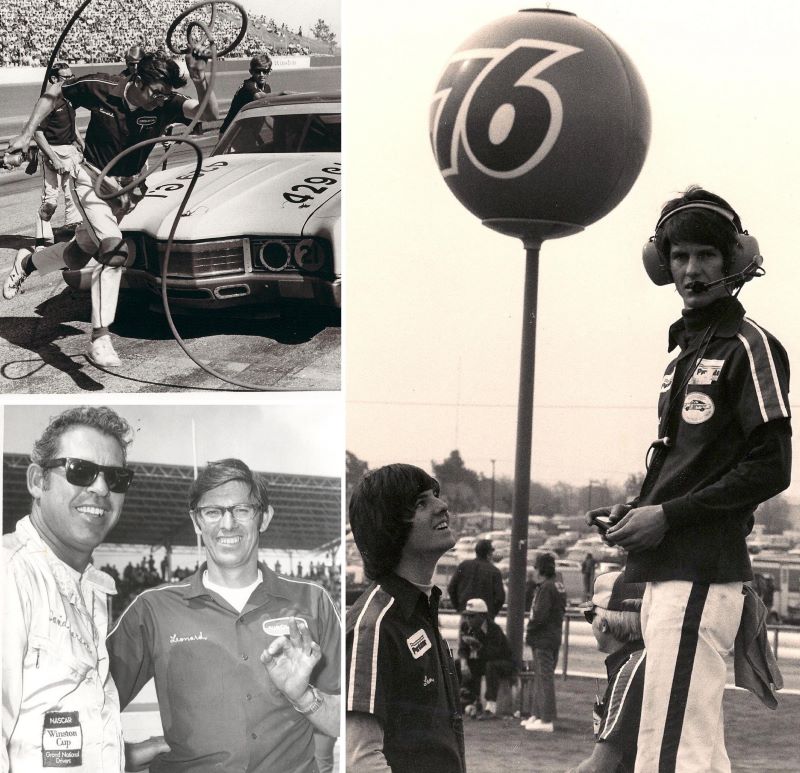 After Glen retired in the late 1980s, the team was taken over by his sons, Eddie and Len (pictured at top and above right). The brothers will represent the family as the primary Grand Marshals at the 45th Mitty, with the possibility that their now 88-year-old Uncle Leonard - who built engines and engineered the team's lightning quick and now legendary pit stops and - may also make an appearance. Glen Wood passed away in 2019 at the age of 93.
"On behalf of Wood Brothers Racing, we're honored to serve as Grand Marshals for The HSR Mitty at Michelin Raceway Road Atlanta," Len Wood said. "We'd like to thank Jim France and Mike Helton as well as everyone on the HSR staff. We think of ourselves as custodians of NASCAR's and our own family's history and The Mitty is a great example of showcasing that same history."
Included in Wood Brothers Racing's 99 career wins is five victories in the Daytona 500. Tiny Lund (1963), Cale Yarborough (1968), AJ Foyt (1972), David Pearson (1976) and Trevor Bayne (2011) all drove a trademark No. 21 Wood Brothers Ford to victory in the "Great American Race."
"Len and I first went to an HSR race several years ago to watch Jim Farley, the President of Ford Motor Company," Eddie Wood said. "We were fascinated by all of the old cars that we thought were lost in history. We have our own museum in Stuart, Virginia that has vintage race cars as well as a few replicas of our past cars. Between our museum and our cars at the NASCAR Hall of Fame, we have more than a dozen different types of race cars."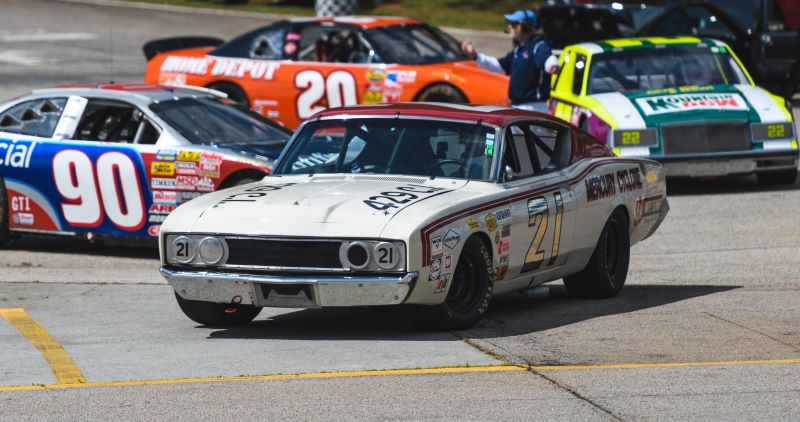 Historic Stock Cars have been a major part the last few years of each HSR weekend at Michelin Raceway, but this month's 75th NASCAR Anniversary celebration is drawing a large entry of iconic stars and NASCAR cars. Saturday's Historic Stock Cars Feature Race is the on-track highlight of the weekend's full schedule of on and off-track events.
Tickets and information on the available admission and camping options for the 45th HSR Mitty at Michelin Raceway Road Atlanta is available at www.RoadAtlanta.com