Drift Atlanta returns to Michelin Raceway Road Atlanta May 6-7, 2022. Your senses will be in overdrive as speed and car control meld into a dramatic competition that tests driver and car to the absolute limit. With equally exciting off track entertainment and displays, Drift Atlanta has become the epicenter of car culture in Georgia.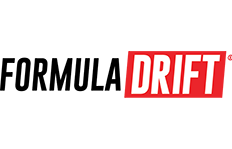 The Formula DRIFT Championship at Michelin Raceway Road Atlanta is conducted at the Turn 10 complex where drivers navigate a one-of-a-kind track going both up and down this world-class facility. Three Judges review each battle and at the end of two successive laps a winner is chosen. The bracket starts with 32 drivers and then follow a bracket style competition until only one driver is left, who is the winner of the event.

GT Celebration was built from the ground up utilizing both experience and passion with one mission; deliver a unique racing platform for drivers and teams to compete in a safe, adrenaline-filled, unforgettable environment. GTC features dozens of manufacturers and a wide range of race cars that compete in one of four classes. The classes race together with new GT cars, purpose-built prototypes and previously-raced models.
GTC sets the stage for these sports cars to competitively write the next chapters in their rich motorsport heritage. We are excited to see you, the drivers, teams, and these wonderful machines fulfilling this mission together at iconic racetracks in pursuit of the GT Celebration Championship. To learn more visit www.gtcelebration.com.

The Global Time Attack represents the ultimate expression of automotive technology. This innovative racing series is quickly taking the motorsport world by storm, testing the drivers, teams and cars to their limits on a wide variety of dedicated race circuits with the singular goal of setting record lap times. We set the stage for the fastest timed laps in racing where drivers compete against the clock, allowing teams to focus solely on achieving the fastest lap times against other drivers and machines on a given circuit. Global Time Attack teams can showcase their fabrication, tuning and set-up skills in order to create the fastest car possible. Global Time Attack car classes include Unlimited, Limited, Street, and Enthusiast determined by the amount of allowable modifications and separated by drivetrain configuration All Wheel Drive, Rear Wheel Drive and Front Wheel Drive.
Kids 12 and under always enter for free
When Accompanied by an Adult.