Close GTP Competition Provides Excitement for Fans, Value to Manufacturers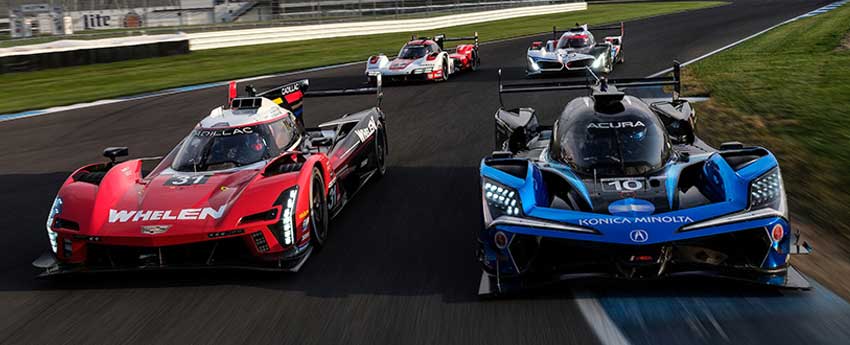 The four participating manufacturers in the new Grand Touring Prototype (GTP) class of the IMSA WeatherTech SportsCar Championship arrive at Michelin Raceway Road Atlanta for this weekend's season finale separated by just 64 points. Any of the four – Acura, BMW, Cadillac or Porsche – could claim the manufacturer championship at the conclusion of Saturday's Motul Petit Le Mans.
It's a scenario few would have been confident to predict nine months ago when those competitors rolled into the paddock at Daytona International Speedway for the Roar Before the Rolex 24 and the Rolex 24 At Daytona. There were behind-the-scenes concerns that some of the high-tech and heavily hyped hybrid-powered GTP cars would even finish the grueling season opener in their competition debut.
Instead, those fears about reliability went unfounded, and the Rolex 24 was a close and competitive race that provided an early glimpse into the new-era GTP's potential. Nine months later, project leaders from all four manufacturers believe GTP is fulfilling that potential, providing them with value – and most importantly, producing excitement and engagement among racing fans.
"It's a clear yes," said Urs Kuratle, Porsche Motorsport director of Factory Racing (LMDh). "Really, it's been an amazing season. We all want to win, and we all actually won a race. That's quite remarkable, when everything is new, and there were very tight battles in all the races. All the OEMs (original equipment manufacturers) could win by a fair fight, and we had record crowds at many events.