LMP2 Championship, Trueman Bronze Cup Going to Wire at Michelin Raceway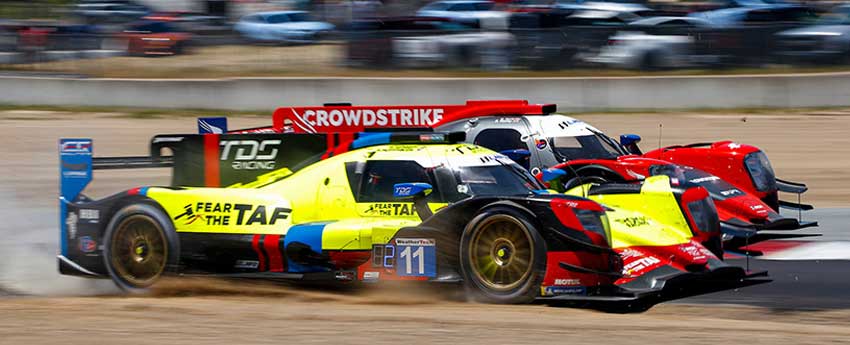 There's plenty of tension surrounding the close battle for Le Mans Prototype 2 (LMP2) class honors in the 2023 IMSA WeatherTech SportsCar Championship. But there's another significant prize on the line in the season-ending Motul Petit Le Mans this weekend at Michelin Raceway Road Atlanta.
Bronze-rated drivers in LMP2 compete for the Trueman Bronze Cup, named after gentleman racer Jim Trueman, who also owned Mid-Ohio Sports Car Course for many years. The prize for the Trueman Cup is an invitation to race in the following year's 24 Hours of Le Mans.
Two of the three drivers who find themselves atop the current Trueman Cup standings have tasted champagne as the LMP2 Pro-Am winner at Le Sarthe – Steven Thomas in 2022 and George Kurtz in 2023.
Thomas and co-driver Mikkel Jensen top the WeatherTech Championship LMP2 standings with 1,680 points in the No. 11 TDS Racing ORECA LMP2 07, with Paul-Loup Chatin and Ben Keating just 20 points back in the No. 52 ORECA fielded by PR1 Mathiasen Motorsports. Meanwhile, Kurtz and Ben Hanley are still within striking distance in the No. 04 Crowdstrike Racing by APR machine, an even 100 points behind Jensen and Thomas.