Michelin Raceway Road Atlanta

Driving Club at Road Atlanta Grand Opening Soon!
The brand-new Driving Club at Road Atlanta is in the final days ahead of their grand opening, so now is the time to join this exclusive club!
Members who sign up before the end of June will not only save $1,500 in the initiation fee but will also receive a special honor and custom display with their name in the clubhouse's Road Atlanta Legacy Room. These charter members will forever be a part of The Driving Club's history, so this is an opportunity you don't want to miss!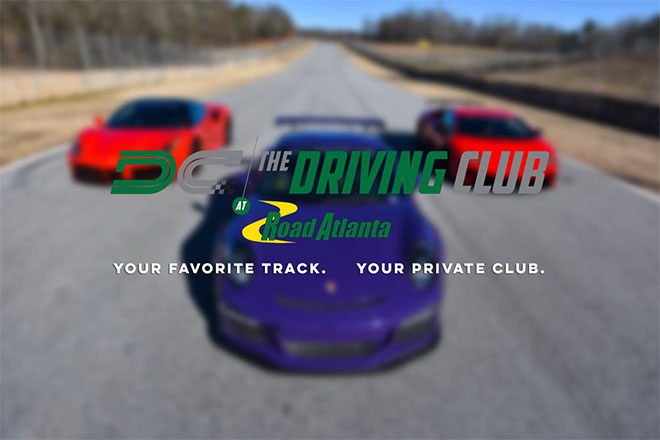 In addition to all the exclusive amenities The Driving Club at Road Atlanta extends to each and every member, The Club recently announced a new partnership with VIRginia International Raceway's VIR Driving Club, which grants reciprocal member privileges for a number of select track days at the southern Virginia circuit.
The Driving Club also offers on-site storage, but there are very few spaces in the clubhouse remaining. The first official member track days begin in late July, so make sure your car is on property and ready to go so you can be one of the first members to take advantage of track time.
The limited number of memberships to the private and high-end Driving Club at Road Atlanta are filling up quickly, so get in before the end of June to not only secure your spot, but save $1,500 and be a part of the elite charter member program!
For more info, please visit www.DrivingClubRA.com or contact Trip Campbell - / (770) 361-0407.