Michelin Raceway Road Atlanta
Michelin Raceway Road Atlanta Welcomes New Track President Rick Humphrey
Michelin Raceway Road Atlanta Welcomes New Track President Rick Humphrey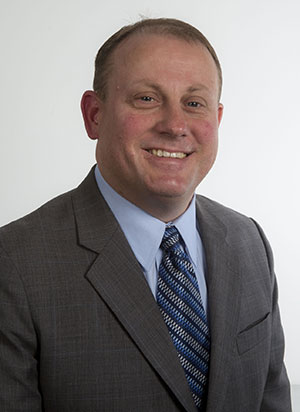 Well established motorsports leader Rick Humphrey has been named president and general manager of Michelin Raceway Road Atlanta effective immediately.
Since 2014, Humphrey has served as vice president of IMSA Properties, and Michelin Raceway Road Atlanta has served as his base of operation. In that role, he oversaw management of Michelin Raceway Road Atlanta, Sebring International Raceway and Seven Sebring Hotel. In his new position, Humphrey will concentrate his efforts on the day-to-day operation and promotion of Michelin Raceway Road Atlanta and will report to David Pettit, IMSA senior vice president of marketing and business operations.
Michelin Raceway Road Atlanta is celebrating its 50th anniversary in 2020 and is recognized as one the world's best motorsports road courses. The property resides on 750 acres northeast of Atlanta and is home to the Motul Petit Le Mans, the typical finale event for the IMSA WeatherTech SportsCar Championship each year, as well as many other professional and amateur events.
Longtime motorsports executive and former Michelin Raceway Road Atlanta president and general manager Geoff Lee announced his retirement from the company last week. Humphrey's familiarity with the facility, as well as more than 25 years of track operations experience, allowed for an immediate transition.
"We are grateful to Geoff Lee for his many contributions to the success of Michelin Raceway Road Atlanta and wish him the very best in his retirement," said Pettit. "Geoff and Rick Humphrey worked together to transform Michelin Raceway Road Atlanta into the world-class facility it has become, and Rick is a natural choice to succeed Geoff. In his previous role, Rick developed a firm understanding of our sport and operation; we expect a seamless transition."
During his career, Humphrey has held various top-level roles within the racing community. Prior to joining IMSA Properties, he served as vice president of Zoom Motorsports, the promoter at Barber Motorsports Park in Birmingham, Alabama. From 1993 until 2010, Humphrey worked at Talladega Superspeedway, first as director of public relations and ultimately as president of the iconic Alabama track.
"The opportunity to serve as president and general manager at Michelin Raceway Road Atlanta is a challenge that I am looking forward to," said Humphrey. "Many positive things have happened here through the years and Geoff has certainly left a solid foundation to build upon. That foundation, coupled with a well-prepared staff and the tremendous growth of IMSA makes this a great time for Michelin Raceway."
The first major public event that Humphrey will oversee as track president is Drift Atlanta, July 3-4, followed by MotoAmerica Superbikes at Atlanta, July 31-Aug. 2. The 23rd Annual Motul Petit Le Mans, Oct. 14-17, rounds out the remainder of the 2020 spectator calendar.