Details

Category: Motul Petit Le Mans
Created: Monday, 08 October 2018 11:43

08

Oct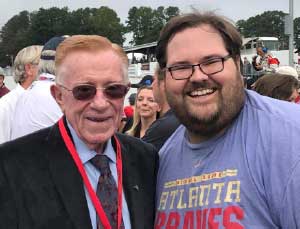 After much deliberation over the slew of thoughtful contest submissions, Motul Petit Le Mans fan Nick Calhoun was selected by a committee to serve as the Grand Marshal for the 21st Annual Motul Petit Le Mans.
In honor of Dr. Don Panoz, who founded Motul Petit Le Mans and the American Le Mans Series and owned Road Atlanta for over 15 years, the honor of serving as Grand Marshal was given to a fan. Dr. Panoz built the series around the mantra "For the Fans", so it's only fitting that on our first Motul Petit Le Mans without him, a fan gives the start command.