Details

Category: Road Atlanta
Created: Monday, 20 November 2017 14:55

20

Nov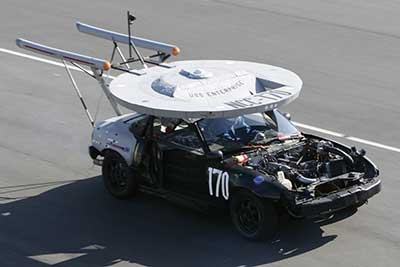 At the first 24 Hours of Lemons in '06, most drivers were guys who'd been too slow, too cheap, or too chicken to try "real" racing before.
In other words, typical gearheads.
That included series creator Jay Lamm, a longtime auto journalist who loved the idea of racing but hated the seemingly endless costs, hassles, and bad vibes that came with getting started. So Jay created a just-for-fun endurance roadracing series that limited car values to $500 or less, let folks go wheel-to-wheel just on their street license, and pushed away the aggro fun-spoilers with rules like Lemons 2.4, one that specifically prohibits whiners.