Details

Category: Motul Petit Le Mans
Created: Friday, 21 September 2018 16:17

21

Sep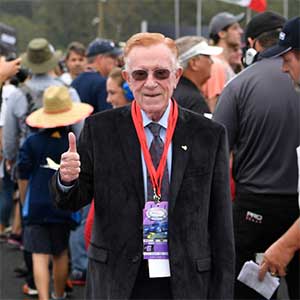 Dr. Don Panoz will be remembered within the racing community as a visionary champion of our sport, the founder of one of the greatest endurance races of all time —Petit Le Mans, and the savior for Road Atlanta when it was in a desperate time of need. Most importantly, he recognized that without the fans, none of his efforts would work.
We are quickly approaching the 21st running of the Motul Petit Le Mans, sadly our very first without "Dr. P" as he was affectionately known. He built this event and revived this racetrack for you, the fans, enabling all of us to witness the incredible spectacle of sports car endurance racing that he fell so deeply in love with. This is a legacy we are committed to continuing, so we want to give this opportunity back to you, our fans, in his honor.